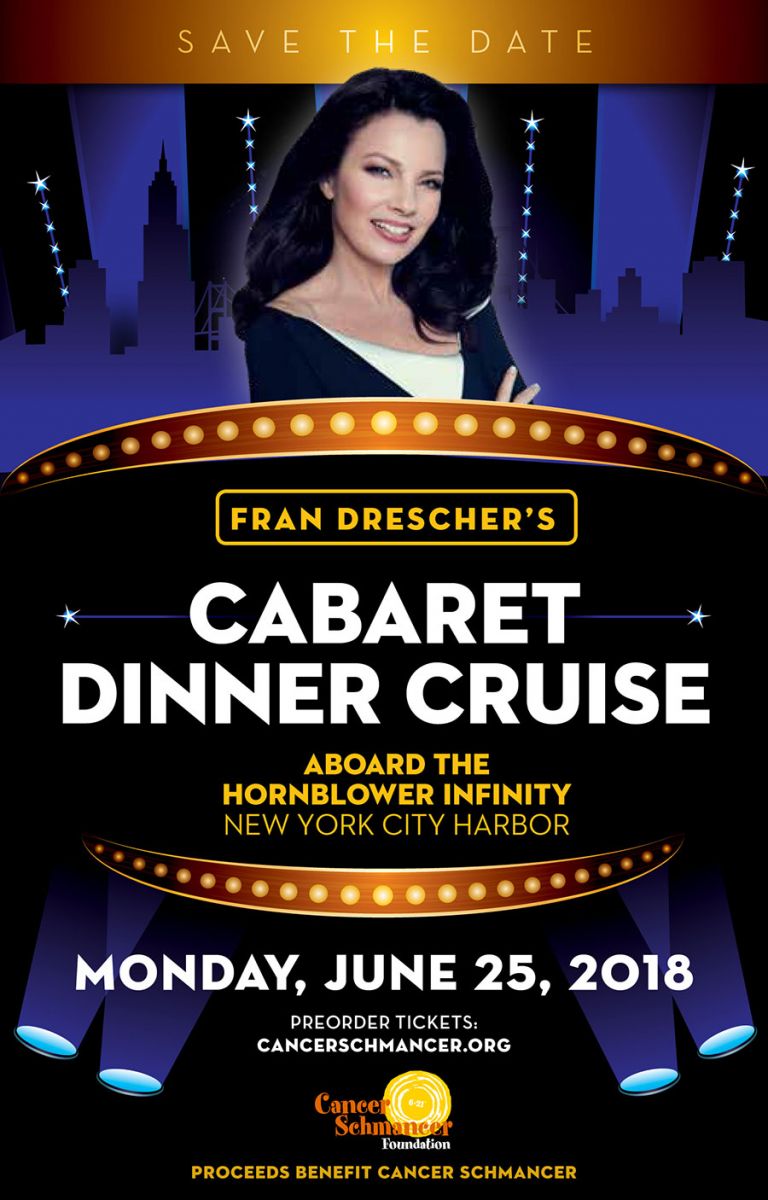 The glittering New York City skyline was the backdrop for an enchanted evening with Fran Drescher. Guest from around the globe sailed away for an exclusive, all-VIP experience with cocktails, hors d'oeuvres, dinner with Fran and some of her dearest friends, followed by a night of New York's finest cabaret talent. All aboard the luxurious Hornblower Infinity, one of the city's premiere concert venues.
There were professional pictures with Fran on the red carpet before sailing around the harbor for an intimate gourmet dinner with Fran and her special guests. Then live performances by Broadway and Hollywood's brightest stars including Andrea McArdle, Ann Hampton Callaway, Spencer Day, Stephanie Gibson, Ilene Graff, Kim Gravel, Peter Marc Jacobson, Will & Anthony Nunziata, Christiani Pitts, and Randy Roberts. And Marti Gould Cummings as Master of Cermonies!
Music provided by Donna D'Cruz.
Check out highlights: