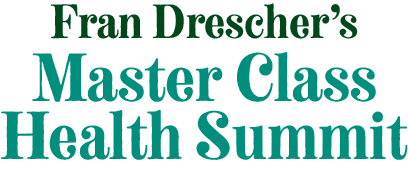 I love you guys so much and I love supporting Cancer Schmancer!! 
I was thrilled for you to come back to the east coast to do an event. My parents, Brayden, and I learned so much at the Health Summit. I was actually texting myself notes during the presentations of things that the speakers said that I did not want to forget. Susan, when you told us at the beginning of the event to be prepared to be blown away, you were 100% correct!
Please know that your hard work and dedication certainly did not go unnoticed. Thank you all so much from the bottom of my heart for working so hard and being so dedicated to making us walk out of Ross School with a whole new outlook on many things in our daily lives that we never seemed to really think about. I will be forever grateful. 
Cannot thank you enough for such an informative day!
Fran… your story truly touched me. Myself, a 15 year breast cancer survivor, I am forever grateful for TODAY…. And always adding to my tool box!
We are honored to continue our partnership with Cancer Schmancer
and Fran Drescher. Everyone should know about your mission!
We are so happy
to be part of such an amazing, informative, special event!
Thank you for a wonderful event! 
It was a pleasure to work with all of you and I was honored to be a part of such a beautiful day for an incredible organization.  
I left knowing my lifestyle needs to change
if I want to ensure a long healthy life without the cancer returning.
Fran is knowledgable, lively, humorous and passionate.
I loved hearing Fran tell her cancer survival story. She inspires me more and more each day.
I appreciated that many of the speakers
make the connection between spirituality and healing.
Stress is toxic.
That was something that really made me think.
I am so grateful for the Health Summit.
It was a day we will always remember.
Wow! You did an amazing job,
and the event was so powerful and inspiring.
What an amazing day!
I am blessed to have shared it. A groundbreaking movement and life-changing perspective on every level.
Fran Drescher is definitely a gift to this world.
In all aspects of her life. Her motto, Let's not just fight disease, let's not get sick in the first place. Mind, Body, Heart, and Soul interconnected. LOVE! LOVE! LOVE!
Such a wonderful and necessary event,
bringing early detection, prevention, and advocacy to the foreground. Bravo!
It truly was an extraordinary day,
and all of us at Laura Geller Beauty are grateful to be a small part of this life-changing movement.
Fran Drescher brings the Master Class Health Summit to the East Coast for the first time. Get tickets now for an uplifting, life-changing, all-VIP event hosted by Fran with groundbreaking speakers, panels, and interviews. Enjoy a delicious organic breakfast and lunch. Discover fabulous, sustainable vendors. And meet Fran at the post-event reception.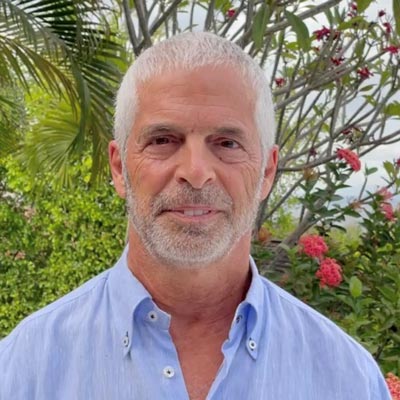 Before Biohacking:
The Step Often Forgotten that Determines Mediocre or Outstanding
Results
Thank you to our sponsors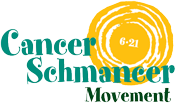 Cancer Schmancer is dedicated to prevention and early detection because only 5-10% of cancers are genetic. That means that you have an incredible amount of power in whether or not you get sick. And Cancer Schmancer's mission is to educate, motivate, and activate you to take control of your body — to be able to identify and eliminate toxins, to eat a healthy diet, to reduce stress, and to get moving.
Since 2016, Cancer Schmancer has helped over 20,000 young people turn their lifestyle around to live more preventatively with our Be The Change youth program. We have helped thousands of underserved women get early breast cancer screenings, and we are currently putting together a program to help people identify genetic vulnerabilities and change harmful habits.