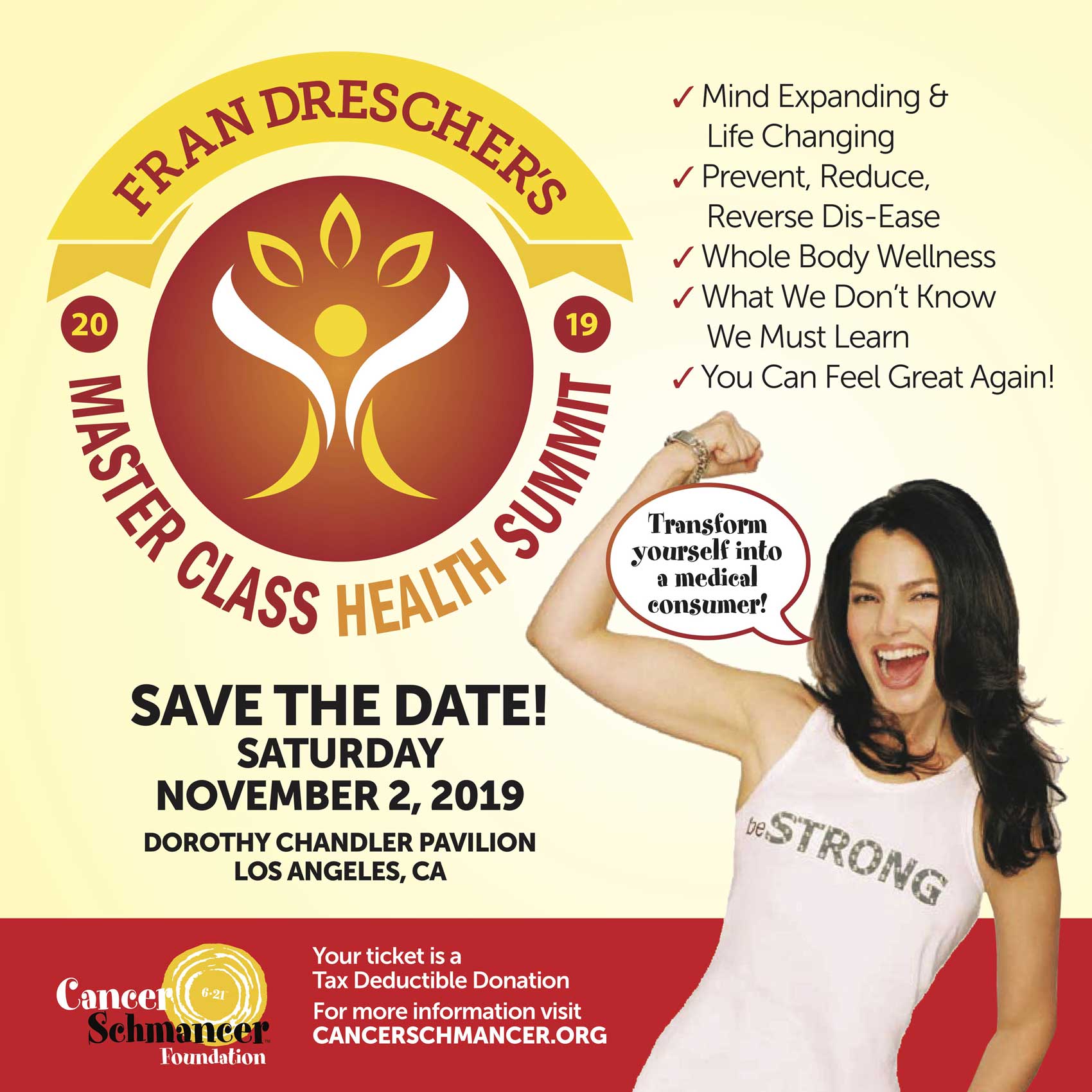 Fran Drescher's Master Class Health Summit
is a mind-expanding, life-changing day that gives you
the tools to prevent, reduce, and reverse dis-ease.
We hand-select doctors and medical experts making exciting inroads in their fields. Instead of focusing on symptoms and treating those, we help you look at your health from a holistic point of view. The summit focuses on whole body wellness. Your mind, body, and spirit are all connected. We help people to stop focusing on symptoms and to start focusing on systems. Transform yourself into a medical Consumer!
We dive into topics like Cutting-Edge Research, New Treatments, Eastern & Western Medicine, Functional Medicine, GMOs, Mental Health, Medical Cannabis, Detoxing Your Home, Whole Body Wellness, Brain Health, Auto Immine Issues, Microbiome, Environmental Issues, and the Mind-Body Connection.