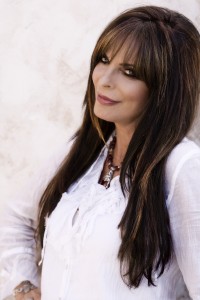 Sharyn Wynters is an author and naturopath with more than 30 years experience in health and wellness. Internationally recognized for the regenerative program she advocates, Sharyn leads a lifestyle based on raw, whole-food nutrition and a toxin-free living environment. She is the author of the highly regarded guide to toxins in the living environment known as The Pure Cure: A Complete Guide to Freeing Your Life from Dangerous Toxins. The book is the outgrowth of many years of research and personal life experiences.
In her 20s, Sharyn developed serious health problems. Traditional doctors shook their heads and told her there was nothing they could do.  Turning to complementary medicine. Sharyn met with the famous Dr. William Donald Kelley and within a month her whole life changed. She threw out toxic cosmetics and household cleaners. Dental fillings were replaced, and her relationship with food became a conscious experience. Slowly, she regained her health and former vibrance. With renewed spirit, Sharyn realized she had found a new passion.  She immersed herself in the world of wellness and studied dozens of disciplines including, Acupuncture, Metabolic Nutrition, Rolfing, Heller work, Gestalt therapy, Primal Therapy, Mind Dynamics, Breathwork, Pilates, Hypnosis, Vocal Bio Matrix, Sound therapy, Emotional release, Cranial Sacral, Reflexology, Myotherapy, Orthobiotomy, Feldenkrais, and others. She received a degree from the Santa Monica School of Massage Therapy (1986) and a degree from the Clayton School of Natural Healing (1996), becoming a naturopath to help others discover the keys to health and vitality.  Her naturopathic practice includes the latest innovations in energy medicine and whole food nutrition.
A woman of many talents, Sharyn's career began at the age of seventeen when she became Miss Pennsylvania in the Miss World competition. She spent several years as a top fashion model for Oleg Cassini (famed dress designer for Jacqueline Kennedy), before becoming an actress. Her first major role was as Cat Girl on the original Batman TV series. She later appeared in a number of films such as "Odd Couple,"  "Hook, Line & Sinker," and "West World."
Today, Sharyn is a popular motivational speaker and a regular columnist for the Beverly Hills Times Magazine. She is the recipient of the Naturopathic Doctor of the year award from the Qi Gong Congress (2011) and the Lifetime Achievement award from the Amazing Women Organization (2010). Fully committed to the empowerment of others, Sharyn is dedicated to being a healing influence. Her life is lived in each moment – from her heart . She is an advocate for raw food, for non-toxic living, and for saving Mother Earth.