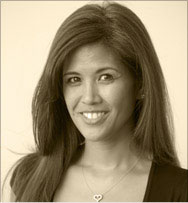 Assistant Professor of Obstetrics and Gynecology
USC Norris Comprehensive Cancer Center
Dr. Jennifer Israel joined the Keck School of Medicine of USC faculty as an assistant professor of Clinical Obstetrics and Gynecology in 2002. She specializes in the myriad of treatment options available for various gynecologic conditions taking a holistic approach to patient care involving the patient's personal values and goals. She practices at the USC Norris Comprehensive Cancer Center in East Los Angeles.
Prior to her appointment at USC, she worked as an adjunct professor of Surgery at City of Hope Medical Center from 2003 to 2005. Dr. Israel's clinical interests focus on treatment of women surviving cancer, breast and ovarian cancer prevention, as well as minimally invasive gynecologic surgery.