EWG's Healthy Home Checklist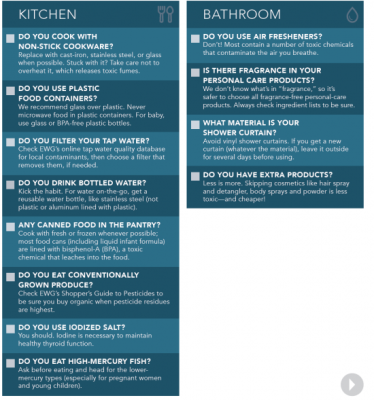 The air inside your home is 2 to 5 times more polluted than the air outside. Chemical pollutants build up in the indoor air you breathe, released from things linke building products, foam furnishings, carpet, and paint.
There are steps you can take to clean up your home environment. Check the label for Green Seal-11 certified, water-based latex, low or no VOC (less than 50g VOCs per liter), no "antifungal" paints, no formaldehyde-releasing preservatives.
Click here to download EWG's Healthy Home Checklist. Then check the toxicity of your products and find alternatives at cancerschmancer.org/check.