Free Download: The Healthy Kitchen - Reducing Toxins and Chemical Exposures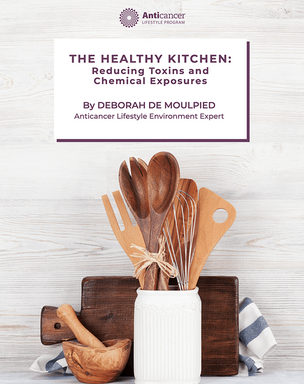 You are probably unaware that thousands of chemicals of concern may be lurking in the "heart of your home"—your kitchen. These chemicals — in your refrigerator, cupboards, utensils, storage containers, and cookware — may leach into the foods you eat or off-gas into the air you breathe.
In this eBook, Anticancer Lifestyle Program Environment expert Deborah de Moulpied will review some of the many harmful chemicals that can be found in the items commonly used in American kitchens — and the many options you have to reduce your exposure. You will learn about safe choices for:
Cookware and bakeware
Utensils
Food storage containers
Water filters and bottles
Cleaning ovens and countertops
….And more!