Lifetime's Gay Holiday Film Features Fran Drescher, Married Actors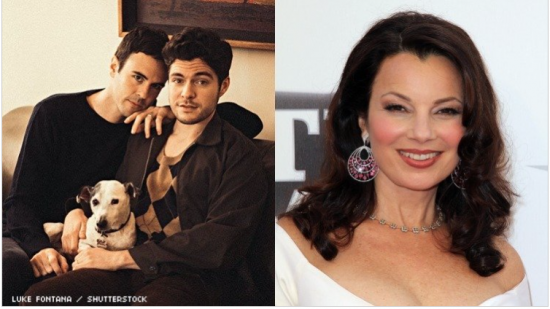 If we aren't going to be able to travel for the holidays, at least we'll have some holiday movies to curl up in front of the computer to watch that feature LGBTQ+ storylines. In addition to Clea DuVall's Christmas rom-com featuring Kristen Stewart, Mackenzie Davis, and Dan Levy, Lifetime is releasing their own in a movie dubbed The Christmas Setup.
The Christmas Setup will be the first holiday movie on Lifetime with a lead LGBTQ+ storyline. As previoiusly announced, it follows Hugo, a New York lawyer who heads to Milwaukee to spend the holidays with his mom and his best friend. His mom plays matchmaker connects him with his high school friend (and longtime crush) Patrick. The connect, the love is there and, as expected, the pair are treated to a twist as they have to decide between love and career in the end.