Malibu's Drescher prepares for third annual Health Summit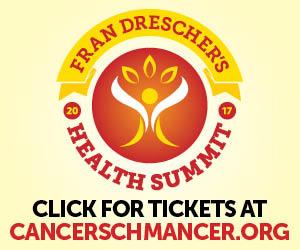 10:10 am PDT September 29, 2017
Cancer Schmancer will present its third annual Health Summit, hosted by Malibu resident Fran Drescher, from 9 a.m.-3 p.m. on Oct. 24.
The information-filled day, held at the Dorothy Chandler Pavilion (135 N. Grand Ave., Los Angeles), is educational and will transform attendees from patients into medical consumers.
There will be a multitude of informative panels and Q&A opportunities on topics including robotic surgery, biodynamic farming, natural alternatives to overcoming addiction and dependence on prescription drugs, detoxing the home, current environmental issues like water quality, bio-identical hormone replacement, using snake venom to "paint" and identify cancer cells, nutrition, exercise, heart health, dealing with trauma, and much more. Speakers include Dr. Hyla Cass, Dr. Aly Cohen, Dr. Gail Jackson, Dr. Zuri Murrell, Dr. Mel Kurtulus, Cristina Ferrare, Samantha Harris, Leslie Michaelson, Dr. Zuri Murrell, Dr. Jim Olson, Dr. Dean Ornish, Dr. Pam Taub and others.
Funds raised support Early Detection Fran Vans, which offer free mammograms to marginalized women who don't have access to health care, and Cancer Schmancer's School Assembly Prevention Program that teaches middle and high school students to make healthy choices and avoid toxins in their daily lives.
Purchase tickets by visiting www.CancerSchmancer.org/whs. VIP tickets are $500 and include a post-event VIP champagne reception with Drescher and select speakers, and premium seating. General admission is $300. All ticketholders receive beverages, breakfast and lunch.