The Nanny's Fran Drescher celebrates 17-year wellness anniversary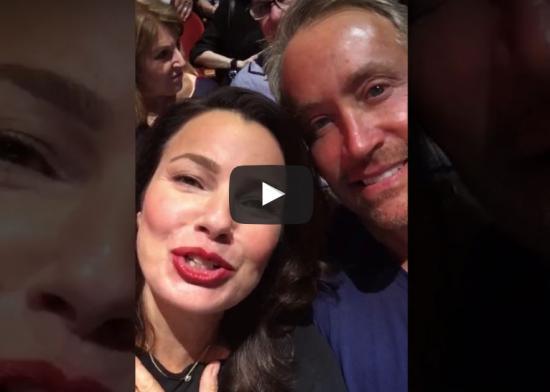 Emmy-nominated actress Fran Drescher has celebrated her 17-year wellness anniversary, by attending a Broadway play with her ex-husband and best friend Peter Marc Jacobson.
The Nanny
actress and producer revealed that the date "6/21" on her Cancer Schmancer logo is her uterine cancer "wellness anniversary." For the past 17 years, she was directly affected by cancer, and ever since, she has been a health advocate and health activist in this ever-growing health issue.
A native of Queens,
Drescher
is encouraging everybody to be an activist as well, simply by helping out her nonprofit organization, Cancer Schmancer, in an effort to help prevent cancer in the first place.
Drescher encourages her fans to take action to help her send a message to manufacturers to stop putting toxic garbage in their products just to save a few bucks. "Their responsibility to their shareholders doesn't supersede your responsibility to your own health, to the health of your family and friends, and to the health of the planet," she said, in an elaborate and thought-provoking Facebook post.