Photo Coverage: Fran Drescher's Cancer Schmancer Cruise Sets Sail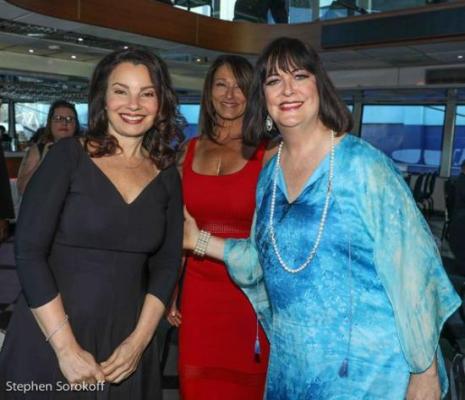 A lot of passengers were blowing their horns in praise after a fantastic Dinner Cabaret Cruise in the New York City harbor supporting the Cancer Schmancer Foundation founded by Fran Drescher.
Cancer Schmancer's mission is to shift the nation's focus from just searching for a cure to prevention and early detection of cancer in order to save lives.
It was an exhilarating evening on a Love Boat filled with great entertainers, wonderful food, and caring folks.
BroadwayWorld was there for the sail. Check out the photos below.
Ann Hampton Callaway set a great course in every way, and even led an impromptu "God Bless America" as the ship passed the Statue of Liberty.
Performing on the cruise were Spencer Day, Donna D'Cruz, Stephanie Gibson, Ilene Graff, Kim Gravel, Peter Marc Jacobson, Andrea McArdle, Will & Anthony Nunziata,Christiani Pitts and Randy Roberts. Alex Rybeck who took some great selfies on deck was musical director for the evening.
It was all smiling faces on this cruise, and Facebook will probably have hundreds of great scenic photos today taken by the passengers of a great evening in the harbor of New York City.
Article & Photos by: Stephen Sorokoff