Review: Fran Drescher hosts 2018 Cancer Schmancer Cruise in New York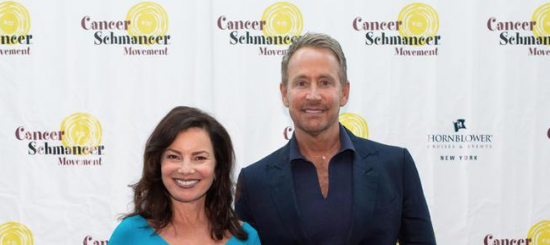 New York - On June 25, Emmy-nominated actress Fran Drescher ("The Nanny") hosted her 2018 Cancer Schmancer Cruise, which was held on the Hornblower Infinity in New York.
The mission of Cancer Schmancer is to shift our country's focus from searching for a cure, to prevention and early detection of cancer in order to save people's lives. Fran Drescher serves as founder and president of
Cancer Schmancer
, with
Susan Holland
as executive director.
Most recently, Drescher addressed the importance of having affordable health insurance in an opinion piece for
NBC News
, which was published on June 24, one day prior to this year's Cancer Schmancer Cruise, where the Hornblower Infinity took the guests on a trip around New York Harbor.
The event featured an organic sit-down dinner, as well as Cabaret and Broadway entertainment from special
guest performers
, which included Ann Hampton Callaway, Spencer Day, Donna D'Cruz, Stephanie Gibson, Ilene Graff, Kim Gravel, Peter Marc Jacobson, Andrea McArdle, Will & Anthony Nunziata, Christiani Pitts and Randy Roberts. Alex Rybeck served as the musical director for the Cabaret Cruise.
"It was a smashing success. Every year it gets better and better," said Susan Holland, executive director. "Coming up next for Cancer Schmancer is our fourth annual Master Class Health Summit, which will take place on October 23 at the beautiful Dorothy Chandler Pavilion in California. Please join our official website, so that you can be plugged into everything that we are doing."
For more information on her nonprofit organization Cancer Schmancer, check out its
official homepage
, and its
Facebook page
.