VIDEO: Dr. Gerry's Brown Butter Drizzled Cauliflower Steaks with Pumpkin Seeds and Lime
Cauliflower steaks are in and look great on your holiday table! This is a sophisticated way to serve up this superfood as a side dish or main for vegetarians.
Serves 4
INGREDIENTS
2 tablespoons extra virgin olive oil, divided
1 head cauliflower
coarse sea salt
freshly ground pepper
2 tablespoons unsalted butter
1⁄4 cup raw shelled pumpkin seeds
1⁄4 cup golden raisins
1⁄4 cup dried cranberries
1⁄2 teaspoon crushed red pepper flakes
1⁄4 cup chopped fresh cilantro
1 tablespoon fresh lime juice
INSTRUCTIONS
Preheat the oven to 450 degrees.
Coat a large rimmed baking sheet with 1 tablespoon oil.
Trim the cauliflower stalk and place the head stalk side down on a cutting board. Slice the cauliflower lengthwise into 1⁄2-inch slices. Arrange the cauliflower slices and any stray pieces in a single layer on the prepared baking sheet. Drizzle with 1 tablespoon olive oil and season with salt and pepper.
Roast until the underside is deeply browned, 20–25 minutes.
Turn the cauliflower over, season with additional salt and pepper, and continue to roast until the other side is dark brown and crisp, 15–20 minutes longer.
While the cauliflower is browning, melt the butter in a small skillet over medium heat. Add the pumpkin seeds, bring to a simmer, and cook. Swirl the pan occasionally, until the pumpkin seeds are toasted and butter is browned and smells nutty, 6–8 minutes.
Remove from the heat and add the red pepper flakes. Let the pumpkin seeds cool 10 minutes.
Arrange the cauliflower on a serving platter and drizzle with dressing.
Add the chopped fresh cilantro, golden raisins, dried cranberries and lime juice.
Season with salt and pepper and serve.
*note you can also top with handful of fresh pomegranate seeds
_________________________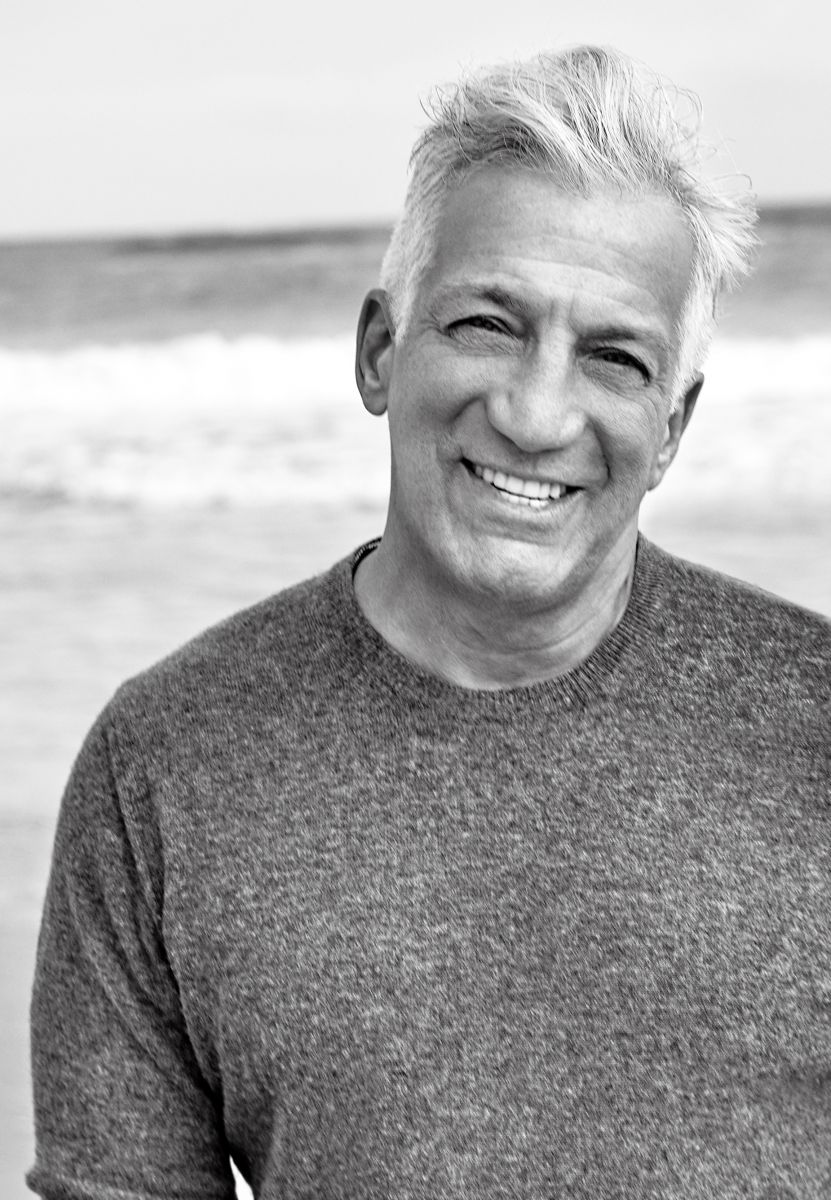 Dr. Gerry Curatola (@drgerrydds) is an acclaimed oral health expert, wellness pioneer, author, educator, humanitarian and internationally renowned biologic restorative dentist with more than 35 years of clinical practice experience. He is the founder of​ ​Rejuvenation Health​ in East Hampton, NY &​ ​Rejuvenation Dentistry​ in New York City. His unique approach to total body wellness ends the divide between medicine and dentistry, offering the most advanced holistic and biologic approaches to treatment. Rejuvenation Health's holistic evidence-based healthcare system empowers with the promise to renew the life-force within through an integrated practice which recognizes and respects the human body's innate ability to heal itself through self-regulation. He is the author of The Mind-Body Connection available at Amazon and booksellers nationwide, which highlights his bespoke 28-Day Curatola Care Program designed to create a healthy oral microbiome, reduce inflammation and prevent disease based on his cornerstone Triple A Diet which includes delicious superfood recipes for balance that are alkalizing, anti-inflammatory and antioxidant.