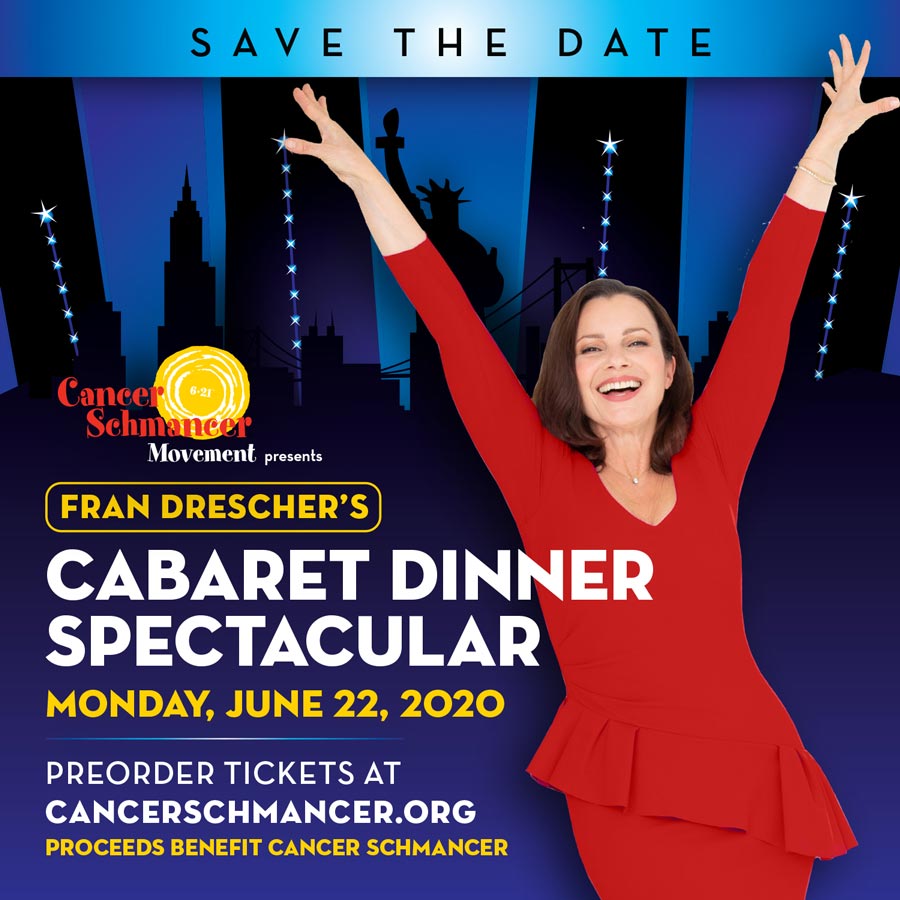 Invitation Courtesy of Betsy Low Design
Your purchase is tax-deductible. Cancer Schmancer is a 501(c)(3) nonprofit organization.
Tax ID #26-0489038.
The glittering New York City skyline is the backdrop for an enchanted evening with Fran Drescher. Sail away for an exclusive, all-VIP experience with cocktails, hors d'oeuvres, and an intimate, gourmet dinner with Fran and some of her dearest friends, followed by a night of music & comedy performances by Broadway and Hollywood's brightest stars. All aboard the luxurious Hornblower Infinity, one of the city's premiere concert venues.
Check out highlights from past years:
A Heartfelt Thank You to Our Production Team