WHO guidance: Healthy people should wear masks only when 'taking care of' coronavirus patients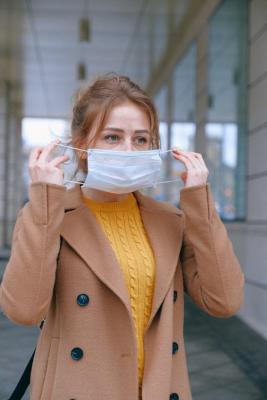 The World Health Organization is recommending healthy people, including those who don't exhibit COVID-19 symptoms, only wear masks when taking care of someone infected with the contagion, a sharp contrast from the advice given by American public health officials who recommend everyone wear a mask in public.
"If you do not have any respiratory symptoms such as fever, cough or runny nose, you do not need to wear a mask," Dr. April Baller, a public health specialist for the WHO, says in a video on the world health body's website posted in March. "Masks should only be used by health care workers, caretakers or by people who are sick with symptoms of fever and cough."
The recommendation has not changed and differs from the Centers for Disease Control and Prevention (CDC), which urges individuals to wear a mask or face-covering in public settings, regardless of infection or not, to limit the spread of the virus