2020 Edu-Series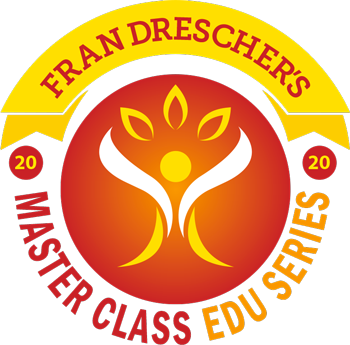 Transform Yourself into a
Medical Consumer
Sign up for our seven-part,
seven-day FREE virtual summit!
Cancer Schmancer has curated a list of Who's Who in medicine – groundbreaking, cutting-edge, out-of-the-box thought leaders blazing new trails in health and wellness.
Detox your home, rebuild your body after illness, hear all about Sharon Osbourne's personal triumph over colon cancer, and so much more.
Mark your calendar because your personal journey toward Transforming Into a Medical Consumer starts Saturday 12/12/20.
Sign up now:
Speakers

Fran Drescher
Transform Yourself Into a Medical Consumer

Stacy Malkan
In Your Mouth, On Your Skin, Around Your Home & Garden

Ryan Sternagel
How the Journey to Saving My Son's Life Inspired the Creation of The Stern Method

Antonio Jimenez, M.D., N.D.
Alternative Cancer Treatments

Dr. Rob Zembroski, DC, DACNB, MS
Rebuild Your Body Through Radical Lifestyle Change

Zach Bush, M.D.
The Role Soil Plays in Your Health and the Survival of our Species

Dr. Daniel Pompa
The 5 R Principles of Cellular Detox

Shaista Malik, MD, PhD, MPH
Heavy Metals & Heart Disease

Sharon Osbourne
My Personal Triumph Over Colon Cancer

H. Jae Chun, M.D.
Are Breast Implants Causing Your Undiagnosed Illness?

Uma Dhanabalan, M.D., M.P.H., FAAFP, MRO, CMS
Your Brain, Your Gut, Your ECS, and Cannabis

Dr. Gerry Curatola
Root Cause: Gum Disease, Cavitations, and Cancer

Dr. Daryl Gioffre
7 Steps to Reduce Acidity and Reclaim Health & Energy