$5 for 5 Years
Thank you for your support! Your generosity will go a long way in saving women's lives through our prevention & early detection programs!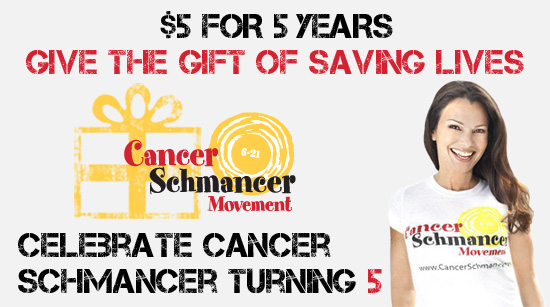 Share the 5 for 5 campaign with your social network - be sure to click 'return to Cancer Schmancer' once your donation is complete. Your support makes a difference!
Click the buttons below to share with your network:
The Cancer Schmancer Foundation is a tax-exempt organization under the Internal Revenue Code Section 501(c)3. Contributions to the Cancer Schmancer Foundation are deductible as qualified charitable contributions.