Thanksgiving Menu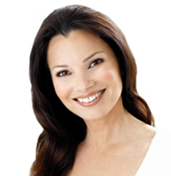 You don't have to deny yourself all those great Thanksgiving specialties. Just make good choices when you do your shopping. Choose organic, locally-sourced, non-GMO, free range, grass-fed, hormone free options when available. This is when our Detox Your Home mantra can make a huge difference.
We've compiled an easy list of go-to recipes for traditional Thanksgiving favorites. Each recipe includes options for special diets like vegan or gluten-free. We've also thrown in a totally dairy-free, vegan, astoundingly delish Chocolate Pumpkin Pie Parfait dessert option because that's how we roll. You'll be amazed at how satisfying it all is.
And if you're using your own recipes, check out the list of helpful tips below.
Each American consumes nearly 40 pounds of sugar (63,750 calories!) throughout the course of one year. Substitute natural, unprocessed sweeteners for sugar.
Use whole wheat flour instead of enriched white flour in your baked goods. You'll save 77 calories and a prevent a spike of insulin from affecting the body. If you don't want to replace all of your flour, use just half whole wheat and half enriched.
Cook with skim milk instead of whole or 2% milk. Your potatoes will be just as creamy, and you'll save up to 70 calories.
Replace whole eggs in cooking & baking with egg white. You'll save 60 calories and 238 mg of cholesterol. Or just replace half.
Instead of using store-bought or your traditional homemade chip dip, try this out: Use regular mayonnaise for half of the recipe, and replace the other half with reduced fat sour cream. One cup of lower-fat sour cream will provide all the flavor and texture of mayonnaise for 1,300 calories and 150 grams of fat less.