After Treatment Comes a New Battle, and Cancer Patients Aren't Prepared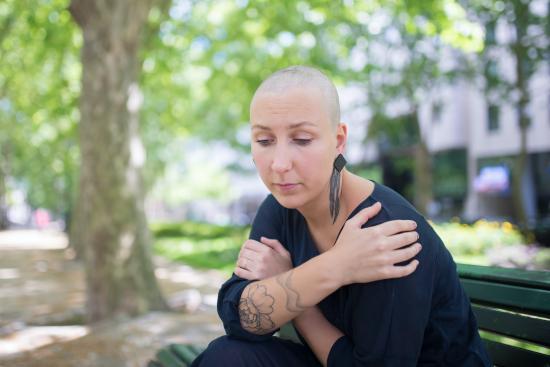 This essay, by Emerson Riter, age 15, from The Masters School in Dobbs Ferry, N.Y., is one of the Top 11 winners of The Learning Network's Ninth Annual Student Editorial Contest, for which we received 16,664 entries.
Whenever I go swimming, somebody asks about the scar on my chest.
Most bathing suits don't cover it, and people are curious, so I tell them: "I had cancer." It's a simple, nonchalant response, usually followed by an "Oh my gosh" or an awkward silence, and, for the longest time, that's all I thought that my experience with cancer was going to be: an anecdote, a part of my life that will gradually fade into the background.
But my scar isn't the only thing that cancer has left behind. Survivors often struggle with mental health problems that are too frequently left out of the cancer care handbook.
Dig deeper into the moment.
Special offer: Subscribe for $1 a week.
Each year in the United States, an estimated 15,780 adolescents are diagnosed with cancer. That's 15,780 people whose lives, and the lives of the people close to them, have been altered at the drop of a hat. Some families move in search of the best hospitals, friends are called upon to take care of siblings or watch pets, and more often than not the kid is pulled out of school and alienated from society to receive care. Most of these people have also been hit with a dose of anxiety as questions are raised about survival, life after treatment and financial burdens.
Adolescents and young adults diagnosed with cancer are at a greater risk for depression and anxiety disorders due to disruptions in their development and their experience with a traumatic event. And yet, mental health issues related to cancer are minimized in the cancer care field, and professionals often misidentify symptoms of a mental health disorder as a normal emotional response to a cancer diagnosis. One study found that only 40 percent of cancer survivors reported that their medical teams discussed the possible mental impact cancer could have on them. Patients are receiving treatment so they can live their lives free of disease, and yet we continue to condemn them to suffer the fallout on their own.