Catching up with the OG Fashion Influencer Fran Drescher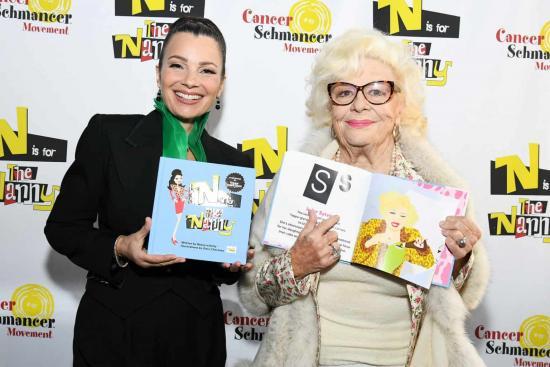 Long before Kourtney Kardashian said her vows in a Dolce & Gabbana mini dress this past weekend, there was another petite raven-haired American influencer who put the Italian luxury brand on the map for an entire generation. Indeed, Fran Drescher's alter ego, 'the flashy girl from Flushing' Fran Fine, captured hearts, raised eyebrows, and launched countless fashion trends as she helmed The Nanny. It's safe to say we are all still obsessed with her quintessential go-big-or-go-home 1990s style, but beyond her character's wardrobe, the 64-year-old creator of the show instilled no shortage of important lessons in her audience. And now, a new charitable children's book, titled N Is For Nanny, will ensure her messages prevail. Here's how the project, which is on sale now with proceeds benefiting Drescher's Cancer Schmancer foundation, came to be.
Tell us about the backstory to N Is For Nanny.
We have a support group of followers for Cancer Schmancer. They started out as enthusiastic fans of Fran Drescher and Fran Fine. People who have illnesses, or who have family members suffering, were drawn to my foundation because they were already fans of mine. I am a trusted brand, so when I say, 'I am a survivor' or 'This is what I'm doing and I want you to hear me out,' it gets people's attention because over the years they've come to know and trust me. The Nanny is wildly successful in Australia. The woman who wrote this book has had her own health issues, and it was my positivity and empowerment that I pass on to my followers and supporters that really got her attention and shifted the way she was feeling about herself and living her life, in spite of any health issues.