Evidence Grows for Acupuncture Treatment in Cancer Survivors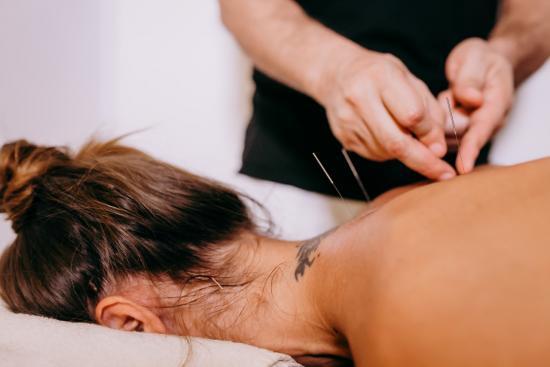 Among cancer survivors with chronic musculoskeletal pain, both electroacupuncture and auricular acupuncture—also called battlefield acupuncture—effectively reduced pain and improved quality of life, according to a study presented at the virtual 2020 annual meeting of the American Society of Clinical Oncology (abstract 12004). The randomized study, which involved 360 participants, found that battlefield acupuncture was inferior to electroacupuncture at reducing pain and was associated with higher rates of discontinuation.
"Pain is one of the most common and debilitating symptoms in cancer survivors, and up to half of cancer patients are undertreated for their pain during treatment or into survivorship. The current opioid crisis exacerbates pain management challenges," said the study's presenting author Jun J. Mao, MD, the chief of the integrative medicine service at Memorial Sloan Kettering Cancer Center in New York City. "Acupuncture is a type of traditional Chinese medicine modality that has growing evidence of efficacy."
In large randomized controlled trials, acupuncture has been shown to be effective for arthritis and low back pain in noncancer patients and also for aromatase inhibitor–related arthralgia in breast cancer patients (J Pain 2018;19[5]:455-474; JAMA 2018;320[2]:167-176). "A JAMA Oncology meta-analysis found moderate evidence of acupuncture for reduced cancer pain and decreased analgesic use [2019;6(2):271-278]," Dr. Mao said. "However, many of the prior trials are of a smaller sample size or focus on women with breast cancer."
Electroacupuncture uses a small current connected with needles that stimulates endogenous opioid release. Battlefield acupuncture is a simple technique widely used in the military that involves placing needles in the ear at up to five points on each side.