Fran Drescher talks about The Nanny's enormous popularity in Australia: 'It was Nanny-mania down there!'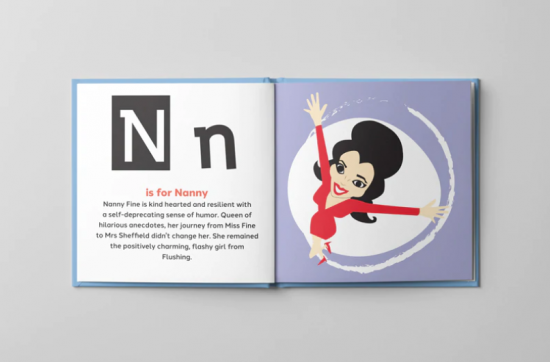 The Nanny is one of the most popular TV sitcoms of all time.
And one of the regions where it was most successful was Australia, where it has enjoyed a huge following for decades.
The series has now spawned a children's book, N Is for the Nanny, which was penned by Australian author Rebecca Kelly and benefits Fran Drescher's Cancer Schmancer charity.
Speaking to the Hot Takes and Deep Dives podcast, Fran, 64, explained how the show's popularity Down Under led her to collaborate with Rebecca on the book.
'The Nanny is wildly popular in Australia,' she told host Jess Rothschild.
'I used to go on press tours there because there was such Nanny-mania when the shows were still being produced,' she continued.
'And it continues to be a very beloved series there, for which I'm extremely grateful.'
Fran explained that Rebecca Kelly was a huge fan of The Nanny, and came up with the idea to pen a children's book about the sitcom which could raise money for Cancer Schmancer.