Mediaplanet and Actress/Cancer Survivor Fran Drescher Team Up to Support Women's Health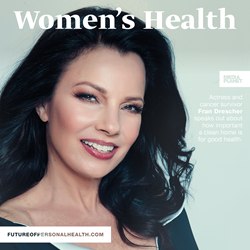 Mediaplanet's Women's Health campaign found within The LA Times and online, helps shed light on certain women's health issues, and helps to educate and empower women.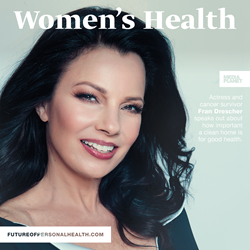 One in seventy-five women will be diagnosed with ovarian cancer in her lifetime. However, only about 20 percent of cases are found and treated early enough for survival.
NEW YORK, NY (PRWEB) OCTOBER 18, 2017
Mediaplanet announces the launch of its 7th edition of "Women's Health" for Sexual Health Awareness Month. This campaign aims to educate female readers on the importance of maintaining holistic sexual health habits. It also gives women the tools and knowledge to detect ovarian and cervical cancer in their earliest stages, and describes the increased risks some women may face.
One in seventy-five women will be diagnosed with ovarian cancer in her lifetime. However, only about 20 percent of cases are found and treated early enough for survival. When ovarian cancer is found in stages I and II, the five-year survival rate is about 93 percent. If it is not discovered until stage III, the survival rate plummets to a shocking 28 percent. This is not because women are ignoring their symptoms, but because there is a lack of defining symptoms for ovarian cancer. Additionally, women need access to alternative screening outside of their routine gynecological appointments, because a Pap smear does not detect ovarian cancer. Cervical cancer is another leading threat to women's health. Its most common cause comes from an infection caused by the human papillomavirus (HPV). The survival rates are dependent on how frequently a woman is checked and how early this disease is detected. The longer it goes without detection and treatment, the more likely it will spread to her surrounding organs, decreasing her survival chances exponentially.
The print component of "Women's Health" is distributed within today's edition of The LA Times, with a circulation of approximately 455,000 copies and an estimated readership of 1,400,000. The digital component is distributed nationally, through a vast social media strategy, and across a network of top news sites and partner outlets. To explore the digital version of the campaign, click here.
Fran Drescher, star of "The Nanny" and uterine cancer survivor, is the cover story of this edition. Through an exclusive interview on the interior, Fran opens up about her diagnosis, and what inspired her to launch her "Cancer Schmancer" foundation. "Mind, body and spirit must be in balance for my immune system to operate at an optimum level," Fran states. She also sheds light on the "Detox Your Home" aspect of her foundation. "It's the most toxic place we spend the most time, and ironically, have the most control over." Since her own battle with cancer, she has fought tirelessly to raise awareness and money to educate women on what they're putting into their bodies. "Cancer Schmancer" is also the title of her book, aiming to flip the script on cancer. Fran continues to advocate and raise awareness toward changing the narrative from finding a cure, to finding the perfect prevention and detection techniques.
This campaign was made possible with the support of the American Cancer Society, The Ovarian Cancer Research Fund Alliance, Planned Parenthood, The Personalized Medicine Coalition, Nurse Practitioners in Women's Health, Polycycstic Ovarian Syndrome Awareness Association, Shannon Miller, Cancer Schmancer, Tesaro Pharmaceuticals, Hadassah Hospitals, TENA, SelfCollect, The Honey Pot, Sharsheret, Cervivor, and SystemJO.
About Mediaplanet
Mediaplanet specializes in the creation of content marketing campaigns covering a variety of industries. We tell meaningful stories that educate our audience and position our clients as solution providers. Our unique ability to pair the right leaders with the right readers, through the right platforms, has made Mediaplanet a global content marketing powerhouse. Our award-winning stories have won the hearts of countless readers while serving as a valuable platform for brands and their missions. Just call us storytellers with a purpose. Please visit http://www.mediaplanet.com for more on who we are and what we do.
Press Contact:
Dana Lenkowsky
dana.lenkowsky(at)mediaplanet(dot)com
(646) 922-1410