'The Nanny' star Fran Drescher on which guest star surprised her the most, making Princess Diana laugh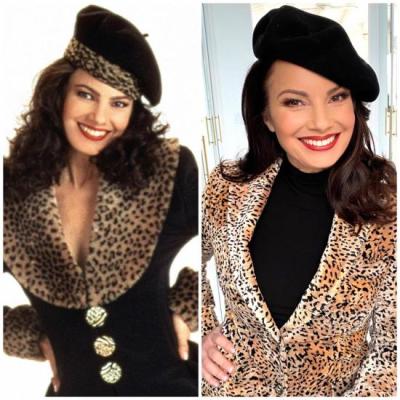 The comedian, who starred in the beloved '90s sitcom, is being honored at The Hollywood Museum alongside Michael Feinstein and Geri Jewell
After leading a successful decades-long career, Drescher is being honored on Thursday at The Hollywood Museum alongside Michael Feinstein and Geri Jewell of "The Facts of Life" fame at the launch of the "Real to Reel" exhibit in partnership with council member Mitch O'Farrell.
The exhibition, which celebrates LGBTQ Heritage Month, aims to "tell the story of the milestones and influence that LBGTQ characters and plot lines have had in Hollywood from early stereotypes to modern-day representations."
Drescher said she feels blessed today. She endured a painful past, which included a horrifying rape at gunpoint in 1985, getting divorced from her husband of 21 years — Peter Marc Jacobson — who publicly revealed he is gay, as well as being diagnosed with uterine cancer in 2000 after two years of misdiagnoses by several doctors.
In 2007, the survivor created the Cancer Schmancer Movement, a nonprofit that aims to educate people on how to identify and eliminate the causes of cancer and other diseases from their daily routines. That same year, she helped convince Congress to pass the Gynecologic Cancer Education and Awareness Act, which became law.