Cancer Schmancer Partners with JPSelects.com and Coco Eco Magazine to Raise Funds for Cancer Awareness
Fran Drescher's Cancer Schmancer Partners with JPSelects.com
and Coco Eco Magazine to Raise Funds for Cancer Awareness  
In Honor of October's Breast Cancer Awareness Month,
JPSelects.com, An Online Marketplace
For Sustainable Products,
Will Donate 100 Percent of Profits to
Cancer Schmancer
West Hollywood, CA–September 13, 2011—
Cancer Schmancer today announced a partnership with

JPSelects.com

, the newest online shopping site for socially aware and eco-chic fashion, beauty

and luxury products created by Paul Mitchell's founder, 
John Paul DeJoria
, to have a weeklong charity event for Cancer Awareness. For one week, beginning on Monday, September 26 through October 2, consumers can support cancer awareness fundraising by purchasing sustainably-created fashion, beauty supplies, and luxury products on JPSelects.com. All profits from sales will benefit this year's Cancer Schmancer "Trash Cancer" campaign, an educational initiative to help individuals live life less toxic as smart consumers. Additionally, JPSelects.com will be selling a limited edition bracelet from
Nialaya
, which will be exclusively sold on JPSelects.com the entire month of October with all proceeds benefiting the "Trash Cancer" campaign.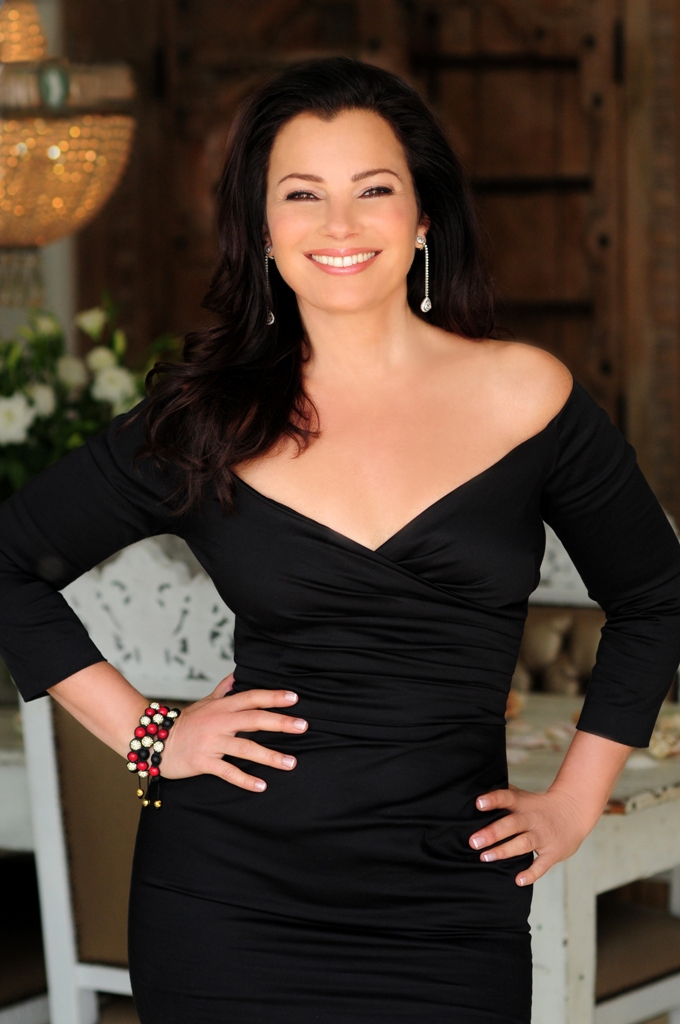 This philanthropic event is co-sponsored by eco-chic lifestyle magazine, Coco Eco, and kicks off the partnerships with an exclusive cover photo shoot with Cancer Schmancer's spokesperson, Fran Drescher. In the September/October issue, Drescher will be featured wearing the limited edition bracelet created by
Nialaya, which is handmade in Los Angeles with fair trade materials from around the world.
"
Cancer Schmancer was created to provide cancer education and awareness," says Fran Drescher

, Founder of Cancer Schmancer."

Our mission is to arm women with powerful information, making them medicalconsumersas opposed to passive patients. We must be aware of what we are putting in our mouths, on our bodies and in our homes. If you catch it on arrival, 95% survival."
JPSelects.com is a members-only shopping site that was founded to be the premier marketplace for products made with uncompromising principles. Brands featured on JPSelects.com pride themselves on the quality of their products and in giving back—resulting in items that are best for consumers and better for the world. 
"At JPSelects.com it's all about creating a better world," said Paolo Fidanza, CEO of JPSelects.com. "Partnering with Cancer Schmancer illustrates our promise to give back and creates sustainability awareness. We're thrilled support breast cancer awareness month, while also inspiring consumers to give back year round. Our hand selected retailers each have missions and admirable causes they support, so shoppers can feel good every time they make a purchase."
"Fran and John Paul DeJoria have been friends for years, and when we learned of John Paul's newest endeavor, we jumped at the opportunity to partner with JPSelects.com because of its main mission of making a better world. We are excited for this opportunity and are asking people to shop away for cancer awareness," says Susan Holland, Vice President of Cancer Schmancer.
Tweet this to get the word out: Support #breastcancer awareness month, shop @JPselects.com and proceeds fuel awareness with @cancerschmancer
About Cancer Schmancer
After surviving her own experience with cancer, actress/activist visionary Fran Drescher decided to share her story so that what happened to her wouldn't happen to others. After writing her book, Cancer Schmancer, she realized the book was not the end but instead the beginning of a life mission to improve women's healthcare in America. Shortly thereafter, she founded the Cancer Schmancer Movement, a non-profit organization dedicated to saving women's lives through prevention and early detection of cancer. One in every three women will be diagnosed with cancer in her lifetime. (

www.cancerschmancer.org

)
About JPSelects.com
JP Selects (

www.jpselects.com

) is a new e-commerce marketplace for socially aware and eco-friendly brands and products. This exclusive, members-only platform introduces one new brand every weekday, in addition to featuring previously announced brands in a uniquely personal shopping channel. JP Selects curates and vets the best products from emerging and established brands and entrepreneurs to offer members the best products that are better for the world. Brands featured on JPSelects.com pride themselves on the quality of their products, the sustainability of their production, and in the causes that they support. JP Selects was created by John Paul DeJoria the co-founder of Paul Mitchell Systems and Patron Spirits, to be the premier marketplace for products made with uncompromising principles.
Coco Eco Magazine (

www.cocoecomag.com

)is an international, online, multiplatform eco-chic lifestyle brand celebrating sustainable fashion, beauty, celebrity and culture. Released bi-monthly, Coco Eco Magazine stylish, glamorous, original eco-chic content that resonates with today's woman who desires to look, feel and be her best. Featuring substantive writing
about lifestyle, travel and beauty along with celebrity interviews, and the most stylish eco-fashion pictorial as well as editorial.