The Step-By-Step Way To Get Gut Fit, Body Fit, & Immune Fit… So You Can Fend Off Any Virus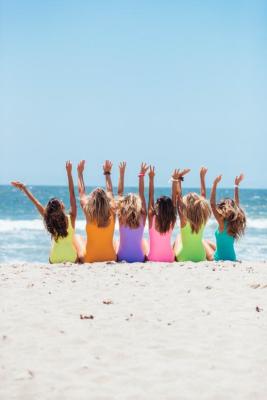 Open any newspaper and you'll see good news for the U.S. when it comes to COVID-19. Cases are going down, restrictions are easing, and many of us are looking forward to a fun-filled summer with friends and family — loved ones that we may not have seen in over a year!
I want you to get the absolute most out of the coming months, so let's talk about strategies to get gut fit, body fit, and immune fit so that you can embrace life fully, without dealing with constant colds or allergies that threaten to hold you back.
THE GUT: At the Center of it All
Take a close look at the gut, where 70% of your immune system lies, and it's pretty clear that it's the gateway to your immune system. These two systems might seem far away, but really, they're closely connected. In recent years, scientific research has validated this connection beyond any doubt:
If we want to have confidence in our immune system, tending to our gut is key.
And even though it feels like the threat of COVID-19 is slowly slipping away, there are endless reasons to continue investing in your long-term immune health. The last year may have been a particularly extreme example, but the truth is that we'll always be facing superbugs, including bacteria, viruses, and other immune threats throughout our lives.
5 Foods that Boost Immunity
I like to take a food-first approach to health, so when I counsel my patients on improving immunity and gut health, the first place I start is with food. If you want a full explanation of the best dietary approaches to support gut and immune health, check out my book,
Happy Gut®.
To get started today, increase your intake of these five immune-boosting foods.