Brenda Braxton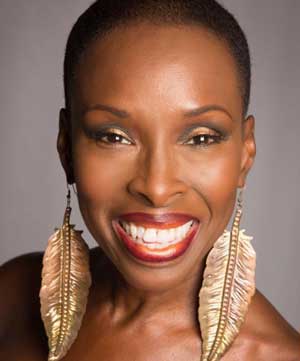 BRENDA BRAXTON is a native New Yorker and graduate of the High School for the Performing Arts. She was featured on Broadway in SMOKEY JOE'S CAFÉ where she was nominated for a Tony Award and the recipient of the NAACP Theater Award, Chicago's Jefferson Award and Grammy for Best Cast Album. In 2003 she joined the Broadway cast of CHICAGO in the starring role of Velma Kelly opposite BeBe Neuwirth, Rita Wilson and USHER. Her other Broadway credits include Jelly's Last Jam, Cats, LEGS DIAMOND and the original production of DREAMGIRLS
In realizing the importance of giving back she founded a not -for-profit organization called, Leading Ladies Just for Teens (LLJFT), seminars geared toward empowering young girls to be the best they can be.
For her work as founder of LLJFT she received the Dr. Martin Luther King "Living the Dream" award given by New York's Governor Pataki, the Josephine Baker Award from the National Council of Negro Women, and the Community Service award given by the National Association of Negro Business Women.
In 2006 she added entrepreneur to her resume with the launching of BBRAXTON Exceptional Grooming for Exceptional Men, a gentlemen only grooming parlor in Harlem, NY. The BBRAXTON men's salon offered men's grooming services for the astute customer in a neighborhood which continues to evolve while maintaining its elegant charm. It combined the atmosphere of a traditional gentlemen's club, a barber shop and spa, offering services such as hot towel straight razor shaves, haircuts and styling, reflexology, massage and skin care.
In 2009 she was the only woman honored with the "Men of Style Award" given by Gillette Fuzion and BBRAXTON salon hosted the Gillette Fuzion Tour in New York City for the second year. BBRAXTON provided grooming services to many Broadway shows including MOTOWN, After Midnight, Violet, CHICAGO and Tony Award Winner, Billy Porter from Kinky Boots.
In 2015 Ms. Braxton launched Act 2... Now What?, seminars designed to give women over 50 that boost needed to get on with the NEW phase of their lives.
In 2016, with 40+ years in theater under her belt, Brenda wrote her first book The Little Black Book of Backstage Etiquette to help new artists navigate through their life behind the scenes in theater.