Cary Presant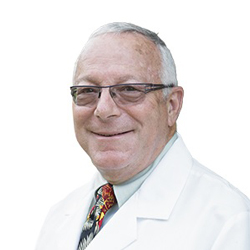 Dr. Cary Presant is a practicing hematologist and medical oncologist in Southern California. He is currently Professor of Oncology at City of Hope Medical Center.
Dr. Presant's book "Surviving American Medicine" enables patients to get the right doctors, right hospitals and right treatments. It received the 2013 International Book Award for best book in health. As a grant-awarded scientific researcher, Dr. Presant has written over 400 scientific articles on healthcare, cancer treatment, personalized medicine, and quality of life in cancer patients.
A nationally recognized leader in medicine, Dr. Presant has been president of the national Association of Community Cancer Centers (ACCC) and a director of the American Society of Clinical Oncology (ASCO). In California, Dr. Presant has been president of the Medical Oncology Association of Southern California and president of the American Cancer Society. In recognition of his accomplishments Dr. Presant received the national David King Community Clinical Scientist Award of the ACCC in 2016.
Dr. Presant's current research is focused on developing predictive personalized medicine tests for cancer patients, and testing of new therapeutic programs for cancer. He is the co-director of the City of Hope Tobacco Control program. Always seeking to improve medical care, Dr. Presant lectures on improving health care and promoting new research advances throughout the country.