10 Ideas for a Happy & Healthy Mother's Day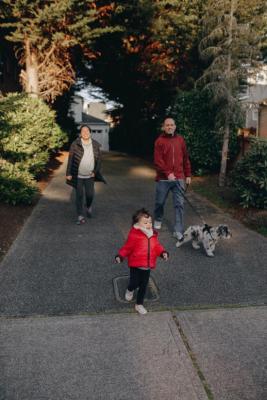 While giving a thoughtful present is a great way to show your love, there's nothing quite like the gift of creating memories. Spend this Mother's Day having fun, getting healthy and bonding with the important women in your life. Whether it's your mom, grandmother or mother-in-law, there are many ways to celebrate this important day.
Our health and wellness experts at The Leaf have put together a list of 10 unique activities that promote well-being, happiness and just having a plain, old good time. We know you don't want to show up to mom's house empty handed, so we've also included thoughtful gift ideas and some delicious and healthy holiday recipes to go with each creative adventure. Your mother will love the fact that you're spending valuable time with her and she will surely appreciate your loving efforts!
1. Life is a Picnic
Bring to life some healthy picnic ideas at the park! Put together a meal that's complete with the works. Fill up a basket with some yummy and healthy picnic foods, snacks, sandwiches and beverages and grab a comfy quilt to sit on. Don't forget to pack plates, napkins, utensils and bug spray! Find a nice spot under the shade and enjoy the springtime breeze combined with great conversation and quality time.
2. Move with Mom
If your mom is into fitness, schedule a fun total body workout class that you can take together. Group workouts are a fun way to strengthen your bodies and relationships. Break a sweat and have fun at a power yoga class, spin class, Zumba or aerobics. Dancing is another great low impact activity that many mothers enjoy. You could head to a community line dancing class and learn something new while you create memories.