Your Detox Your Home Party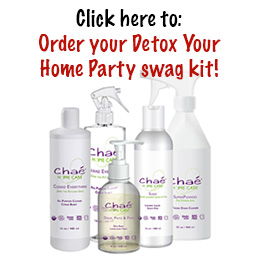 Thank you for signing up as a host and joining the Detox Your Home movement! To help you throw a great party, we have almost everything you need at the click of a button! Download the materials below and make sure you print enough copies for your guests when necessary. Then, take a look at the Host Party Guide to make sure you have all the other materials you need to host your party. You can also create a party package for your guests filled with healthy snack items and maybe a green product such as laundry detergent or all-purpose cleaner. Make sure to check the rating for your party favors on CancerSchmancer.org/check. We're gonna have a great time! Get more host information when you follow Cancer Schmancer on Facebook or Twitter.
FRAN'S WELCOME VIDEO
Fran wants to welcome your guests to your Detox Your Home party! Queue up this video and let Fran do the rest!

DETOX YOUR HOME DVD
Donate $20 and receive our Detox Your Home DVD. Makes a great addition to your party! *shipping not included