Keeping Up with Fran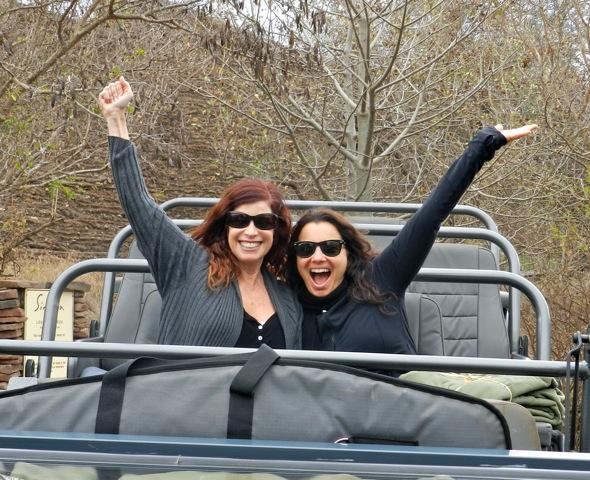 Happily Divorced is currently on hiatus but that doesn't mean the star of the show (Fran Drescher) has slowed down at all! Our favorite gal from Queens is as busy as ever since Happily Divorced Season 1 finished last month. If you are suffering from #FranWithdrawl like us then you will love this update on what Fran's been up to- from working with her organization Cancer Schmancer to traveling to Africa and much more!
Africa Trip
Fran traveled to Africa with her best friend Judi and had an amazing time! Check out our exclusive photos!
NYC Speaking Tour
Fran will be speaking in NYC at the Deepak Chopra HomeBase event on September 15th at 6:30PM. Fran Fans can join the conversation by RSVPing to the event here. Fran will be discussing women as medical consumers, early detection & prevention and how we can save our own lives.
After the HomeBase event, Fran will be one of the keynote speakers at the WIE Symposium on September 19th. For more information on the event, click here.
Cancer Schmancer
In honor of Gynecological & Breast Cancer awareness months, Fran's organization Cancer Schmancer is partnering with an organic and chemical free nail polish company who will donate 20% of their proceeds to Cancer Schmancer! Learn more about this great partnership!
Being Wendy
Fran is already a best selling author with Cancer Schmancer and Enter Whinning. Now, she can add children's book writer to her list of literary accomplishments. Being Wendy is available for pre-order now!
Photo courtesy of Fran Drescher.
Blog by: TV LAND http://blogs.tvland.com/prime/keeping-up-with-fran-drescher/