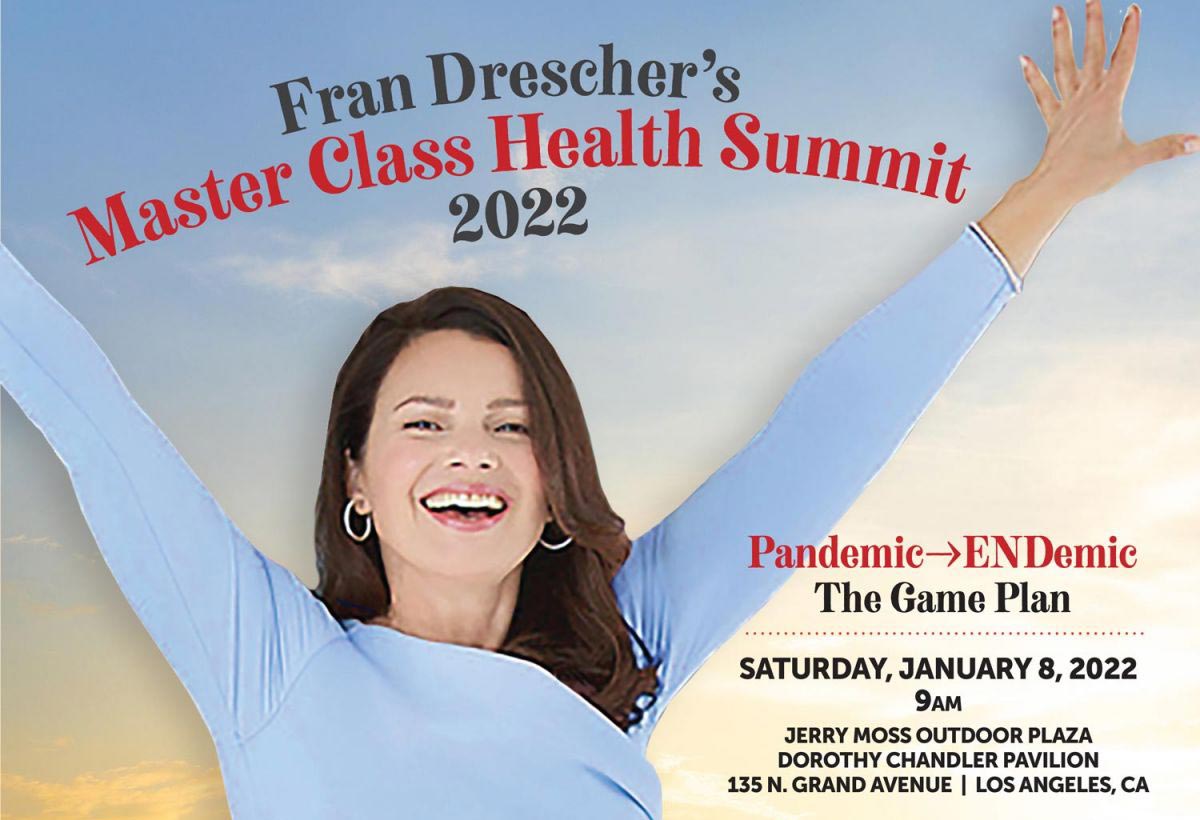 Fran Drescher's Master Class Health Summit is a mind-expanding, life-changing day that explores how to leverage the lessons of the pandemic to take control of your and your family's future health.
We provide participants with vital information to help to build immunity, improve nutrition and diet, care for our mental health, and much more. There will be a multitude of interesting, informative panels and interviews with fascinating, groundbreaking experts including Deepak Chopra, Dr. Cary Presant, Carrie Ann Inaba, David Kessler, Dr. Daniel Amen, Dr. Aly Cohen, and many more.
Even if you can't make it to the summit, you can still be part of the day by honoring someone on our Warrior Wall. See details below.
---
Warrior Wall
Can't make it to the summit? You can still be part of the experience by honoring someone who inspires you right here on our Warrior Wall. Do you have a personal hero? A loved one you miss? Maybe someone who needs a little lift? Add their name to our Health Summit Warrior Wall for the entire world to see right here on our website and during the live broadcast on January 8th.
Watch highlights from past Health Summits